A Return to Holiday Entertaining Calls for Caviar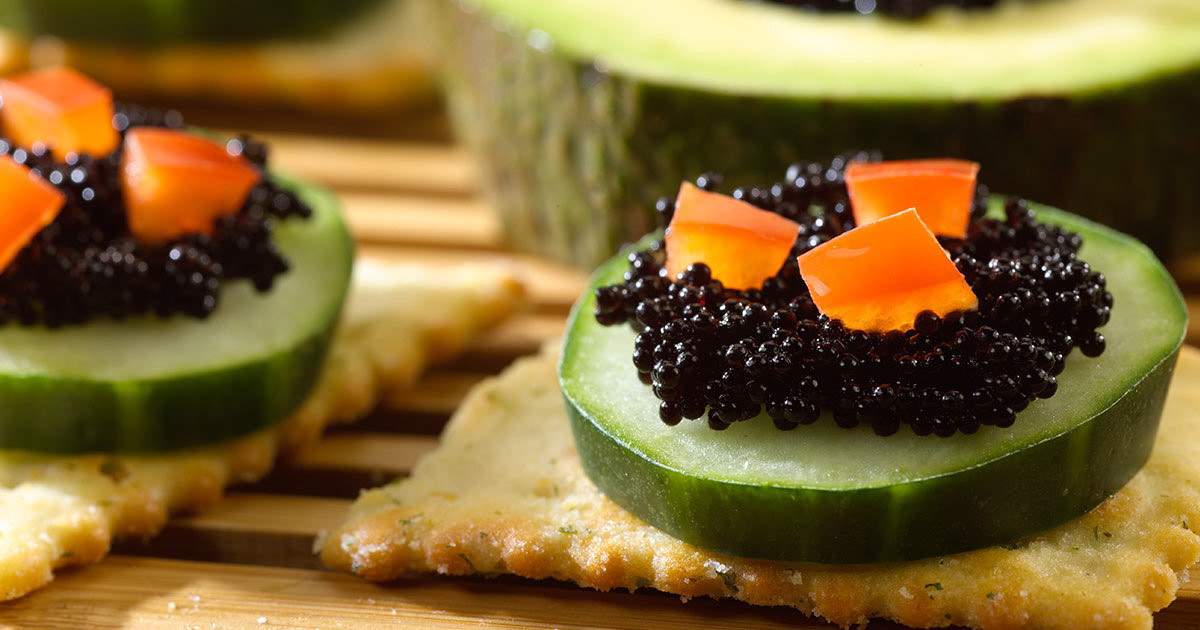 Celebrations this year are slated to be bigger and brighter and so should your menu. Take a break from the beloved charcuterie board and other typical holiday party foods in favor of a more sumptuous option – a caviar tasting!

First, let's demystify this delicacy that has a storied past, an exotic and decadent reputation, but which can be surprisingly accessible.
Caviar cultivation and curing dates back to ancient Persia where the word "caviar," or egg in Farsi, is derived from. Technically, the word caviar only refers to the eggs of the sturgeon fish, but today it is widely used to refer to all types of fish roe including eggs from salmon, paddlefish, and trout.
As for caviar recipes, think of a caviar tasting as a compilation of items that lend texture and flavor to the delicate roe. Here are some tips to keep in mind while assembling:
Plan for half an ounce of

caviar

per guest.

Twenty minutes before you plan to serve your caviar, open the jars and nestle them into a bed of crushed ice.

Much like a charcuterie board, aim for a variety of colors, flavors and textures. Our

Domestic Caviar Assortment

comes with four types of caviar, from bright, crisp salmon roe to buttery, black hackleback. The

Best of the Best Imported Caviar Assortment

, ranges from briny to savory in taste and olive green to gray in hue. Each assortment comes with a tasting card, so you can guide your guests through their tasting.

Do not use a metal spoon to serve your caviar.

Mother of pearl

spoons

are widely used to serve caviar as metal reacts with the caviar's delicate flavor profile. Plastic spoons can also be used.

Don't forget all the accouterments! Arrange

blinis

, toast points, or squares of pumpernickel bread, as well as small bowls of

crème fraîche

, sour cream, minced hard-boiled eggs (whites and yolks separated), finely chopped onion and/or chives. Sliced lemon

 will add a pop of color as well as a bright, citrusy profile.
Finally, serve with chilled champagne or vodka.
Happy Holidays!