Summer Grill Prep - Pro Tips for Gas or Charcoal Grills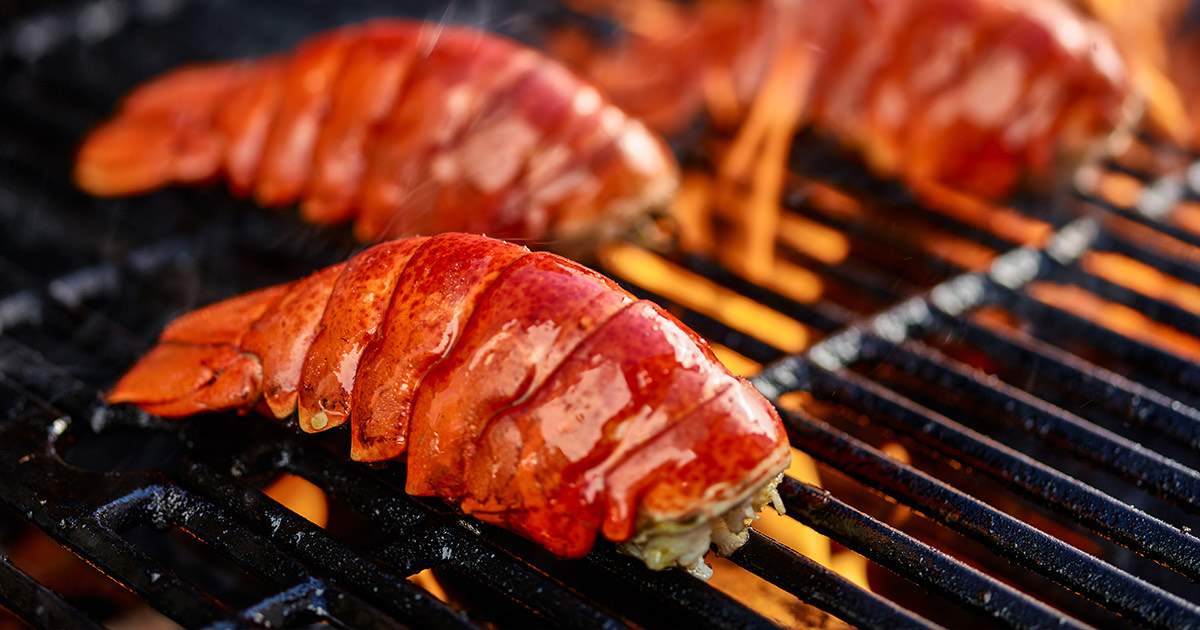 Spring has sprung, and here at FultonFishMarket.com, we know what you're thinking: it's grilling season. We've taking the guesswork out of summer grill prep by outlining the steps you need to take to get your grill ready for a delicious seafood cookout. Whether you have a charcoal grill or a gas grill, we've got you covered.
Step-by-Step Summer Grill Prep

 Instructions
1. Inspect your grill top to bottom.
If your grill has been sitting unused during the winter months, it likely needs an inspection before you use it again. The first step in your summer grill prep is to inspect your grill top to bottom and inside out, keeping an eye out for the following:
Signs of rust. When metal is exposed to the elements, rust is likely to form. Use a rust remover to clear any rust before you fire up the grill.
Unwelcome inhabitants (i.e. bugs). Unless you kept your grill covered (or stored indoors) during the off season, your grill likely has some uninvited guests right in time for summer grilling season. Use a broom or brush to brush away any bugs, larvae, spider webs, etc....
Loosened fuel lines. Over the winter, it's possible your grill's fuel lines became cracked or loose. To assess the damage, first do a visual inspection, looking for cracks. Then, brush soapy water along the fuel line and connections, and run the gas. If you see soap bubbles arise from the lines, you've located a crack. Tighten your connections or replace the lines altogether.
2. Clean your grill inside and out, including the grates.
Like your house, your grill is ready for some spring cleaning. Here are some pointers for cleaning your gas or charcoal grill:
Gas grills: First, use a wire brush to remove debris from the flame tamers, which are located directly over the burners. Next, remove those flame tamers. Then, check for clogs in the burners. Next, use the wire brush to brush the portholes clean; you'll likely uncover insects that have taken up residence during the winter months. (You can also try using a hose to clean the tubes, if the tubes are removable, or if they are not, use a long, flexible brush.) Before you reattach the tubes, dry them out completely (ie. air dry them until they're bone dry). Lastly, clean the grease pan thoroughly with soap so that you don't risk starting a gas fire when you fire up the grill! You'll want to repeat this last step every few cookouts to prevent grease accumulation.

Charcoal

 grills: Charcoal grills' design are far simpler than gas grills' design, so if you have a charcoal grill, your summer grill prep will be a breeze. Your focus will be on cleaning the grate, so we've saved those instructions for the subsequent section (see below).
3. Clean your grill's grates.
For gas and charcoal grills: You'll want to make sure your grill's grates are squeaky clean, since this is the part of the grill on which you'll grill your 

seafood

. Whether or not you cleaned the grill before storing it for the winter, go ahead and re-clean it afresh for summer grill prep. Whether you have a gas or charcoal grill, start by firing up the grill to high heat for 15 minutes; this will burn off most if not all the debris, which will then brush off easily. Be sure to turn the heat off before scrubbing! You can use a metal brush or an all-natural alternative; the latter will not leave metal bristles that can end up in your food. (You can even use an onion to scrape your grates! Just cut the onion in half and use tongs to rub it all over your grates until the debris is gone.) If need be, you can soak the grates overnight in a 2:1 solution of vinegar:baking soda; just use a brush to scrub off any remaining residue. Once you've cleaned your grill's grates, you can keep the grates clean by spraying them with cooking oil after each use; the oils will prevent or slow residue from accumulating.
A word on charcoal grill grates: If you have a charcoal grill, you might notice small pieces of debris that look like paint accumulated on the grate. Although you'll want to take care to remove this material, don't be alarmed; it's just non-toxic deposits of grease mixed with smoke that are normal for charcoal grills. To prevent further accumulation during the grilling season, simply wipe the grate with soapy water after each use. Next, clean the inside of the lid and bowl, using a steel wool pad and dish soap to remove ash and debris. Lastly, clean out the ash catcher, using a brush if needed. 
4. Clean the exterior of your grill.
Now that you've cleaned out the inside of your grill, the hard part is over. To finish the job, give the exterior of the grill a good wipe-down. Use a cleaning agent suited to the exterior of your grill -- for example, soapy water or, for porcelain- or steel-coated grills, use a window cleaner that's safe for the material at hand. Now you're all done with your summer grill prep. Let the cookouts commence!
FultonFishMarket.com provides fresh, sustainably produced seafood, with delivery direct to your door. Shop our online selection in preparation for summer grilling season.