Low-Carb Pescatarian Meals
Are you looking for ways to add variety to your diet, wanting to reduce the amount of animal fat and carbs you consume, or simply curious about cooking with seafood? The pescatarian diet is an innovative way to achieve all of the above and more, without sacrificing flavor, variety, or your love of seafood. Like any dietary change, you don't have to go full throttle to start. Why not try incorporating a few low-carb pescatarian meals into your meal plan this week? To get your juices flowing, we've included a recipe round up with fresh, sustainably sourced seafood options. With home delivery right to your door, trying a pescatarian diet has never been easier.


Health Benefits of a Low-Carb Pescatarian Diet

When it comes to your health, embracing low-carb pescatarian meals as part of a larger nutrition strategy is shown to reduce blood pressure, heart disease, obesity, and your risk of type 2 diabetes. Seafood is exceptionally healthy, with tons of heart, brain, and wellness benefits even for pregnant women and developing fetuses. In fact, seafood is so nutritious that doctors recommend eating it twice a week! Nutrition experts agree that, since following a low-carb pescatarian meal plan entails replacing carbs and meat with plants and seafood, pescatarians across the board consume more plant-derived nutrients and less animal-derived fats than meat-based dieters. So, by replacing meat-based dishes with low-carb pescatarian meals, pescatarians enjoy many of the health benefits of vegetarianism. Whether you're trying to lose weight, get in shape, or simply enjoy improved overall health, trying a pescatarian diet is a great way to go.


Low-Carb Pescatarian Meal Plans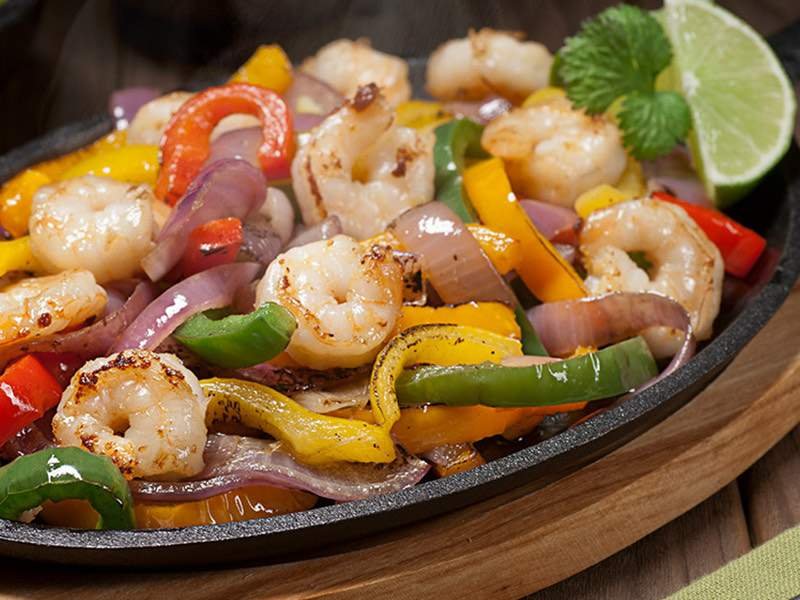 One-Sheet Shrimp Fajitas Recipe
Fajita meat and veggies feature the fun flavors of Latin cuisine -- without the carbs. Instead of tortillas, enjoy a clean plate of savory, flavorful fresh shrimp and veggies. Mix and match the spicy condiments of your choice. We're sure you'll find that one-sheet shrimp fajitas quickly become a favorite low-carb pescatarian meal and weekly meal plan staple.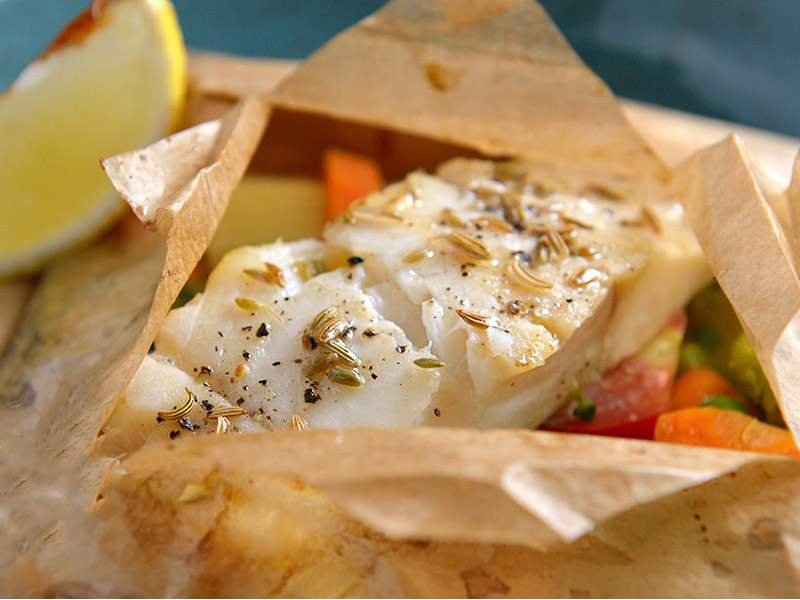 Halibut en Papillote with Lemon and Asparagus Recipe

Halibut and asparagus steamed in foil to retain moisture and flavor, spiced with lemon… It's a sophisticated and versatile dish appropriate for formal dinners or casual occasions. This dish is a flavorful and deceptively simple way to try low-carb pescatarian meals without excessive planning or preparation.
Lobster-Stuffed Avocados Recipe
Lobster-stuffed avocados are a decadent comfort food dish. This keto-friendly recipe combines the luxuriance of lobster with the smooth flavor of avocado in one easy-to-prepare dish. An easy-to-make dish with flavorful, nutritious ingredients, it's a great recipe to incorporate into your low-carb pescatarian meal plan.
---